CYDA offers inclusive dance classes for students of all levels and abilities. Until we can meet again in person, we are offering this season's classes FREE by Zoom.  Join the CYDA and learn a fun contemporary line dance!
---
CONTEMPORARY LINE DANCE CLASS — Saturdays @ 2:00 – 2:30 pm EDT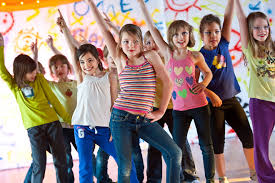 8 weeks, September 4 — October 23
This fun line dance was choreographed to contemporary music by Debbie Ramsey, a Swing Dance Champion and Hall of Fame Master Instructor who has worked in film and television.
The dance includes simple moves from East Coast Swing and West Coast Swing that CYDA youth and their families can learn and perform together. Our goal is to be able to perform our original line dance at various locations, including the North Carolina State Fair in October 2021.
Contact Debbie Ramsey debbieramsey@musicanddance.com or fill out this form to get the Zoom link and release form.
---
COMMUNITY OUTREACH SCHOOL PROGRAMS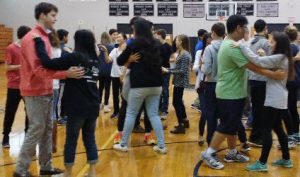 As soon as we are able, CYDA will again bring dance programs to the local schools. We offer middle school and high school fun, fitness, dance education, and development of social skills. We teach a variety of social dances including swing, salsa, shag.
The classes are often incorporated into the physical education, theater arts, or health programs, with the departments or parent-teacher associations providing the funding.
Our Swing into Dance program has been a big success in the East Chapel Hill schools for over 20 years. It explores the history of the art of dance, reaching thousands of children each year with in-school performances, demonstrations, and field trips. We can bring this program to your school, too.
Programs can vary from 1/2 day or full day, to 3 or 5 days. Contact us for availability and fee structure.
Call for more Information
Office: 919-494-2300 | Director, Debbie Ramsey: Mobile: 919-274-4400