CYDA offers inclusive dance classes for students of all levels and abilities. We meet on the 2nd and 4th Sunday of every month from March to October at the Raleigh Elks Lodge  5538 Lead Mine Rd, Raleigh, NC 27612. We also bring our educational dance programs to local schools.
---
FREE ENTRY LEVEL DANCE CLASS — 12:30 – 1:20 pm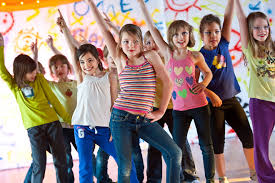 This class covers basic East Coast Swing and Line Dancing in a supportive, Montessori-like teaching environment. New dancers are welcome to join our class at any time.  Drop in and try it; no one is turned away!
There will be opportunities to perform the line dance routine throughout the year. Everyone is encouraged, but not obligated, to perform.
PERFORMANCE GROUP CLASS— 1:30 – 2:30 pm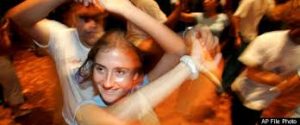 This class covers East Coast Swing, West Coast Swing, and Line Dancing. The fee for this group is $90 for all 16 lessons. Members will receive a free pair of dance shoes and a team T-shirt.
There will be opportunities to perform at social dances and events throughout the year so you can bring your dance skills and your confidence to the next level.
BONUS OPPORTUNITIES
Members of the performance class are welcome to also come to the earlier Entry Level class, at no extra charge.
CYDA rewards excellence, leadership, and talent with full or partial scholarships.  We want you to keep dancing!
Older than 18? We will find ways for you to become part of the dance community and participate.
If you come to the Entry Level class just once, you become a member of our community. The students get free entry to any Carolina Dance Club events, and their adult chaperones get a discounted rate.
2020 CLASS DATES
March 8 & 22 , April 12 & 26, May 10 (Mother's Day) & 24, June 14 & 28, July 12 & 26, August 9 & 23, September 13 &  27, October 11 & 25. Mark your calendars!
---
COMMUNITY OUTREACH SCHOOL PROGRAMS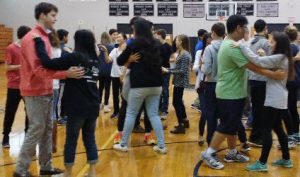 CYDA brings dance programs to the local schools. We offer middle school and high school fun, fitness, dance education, and development of social skills. We teach a variety of social dances including swing, salsa, shag.
The classes are often incorporated into the physical education, theater arts, or health programs, with the departments or parent-teacher associations providing the funding.
Our Swing into Dance program has been a big success in the East Chapel Hill schools for over 20 years. It explores the history of the art of dance, reaching thousands of children each year with in-school performances, demonstrations, and field trips. We can bring this program to your school, too.
Programs can vary from 1/2 day or full day, to 3 or 5 days. Contact us for availability and fee structure.
Call for more Information
Office: 919-494-2300 | Director, Debbie Ramsey: Mobile: 919-274-4400